Scrap Copper Recycling Scarborough
We buy all kinds of Scrap Copper for the best prices.
At Bestway Metal Recycling, we take pride in offering top-notch scrap copper recycling services in Scarborough. Our primary goal is to help you manage your copper waste responsibly, contribute to a healthier environment, and promote a sustainable planet for future generations.
Why Choose Bestway Metal Recycling for Your Scrap Copper Recycling
With extensive industry experience, Bestway Metal Recycling has carved a niche as a reliable and efficient scrap copper recycling service provider. We prioritize our clients' needs and the environment, ensuring that we remain a trusted name in Scarborough's recycling industry.
Environmentally Responsible: Our recycling procedures are designed to minimize environmental harm. We stringently adhere to eco-friendly practices to ensure your scrap copper does not end up in landfills, causing pollution.
Competitive Pricing: We understand the worth of your scrap copper, which is why we offer the most competitive prices in the market, maximizing your return on recyclable materials.
Efficient and Reliable Service: Our recycling process is designed for maximum efficiency. From collection to processing and final recycling, we assure a smooth and dependable service every time.
Regulatory Compliance: We strictly follow local and international recycling regulations. Our processes are legal, safe, and environmentally conscious.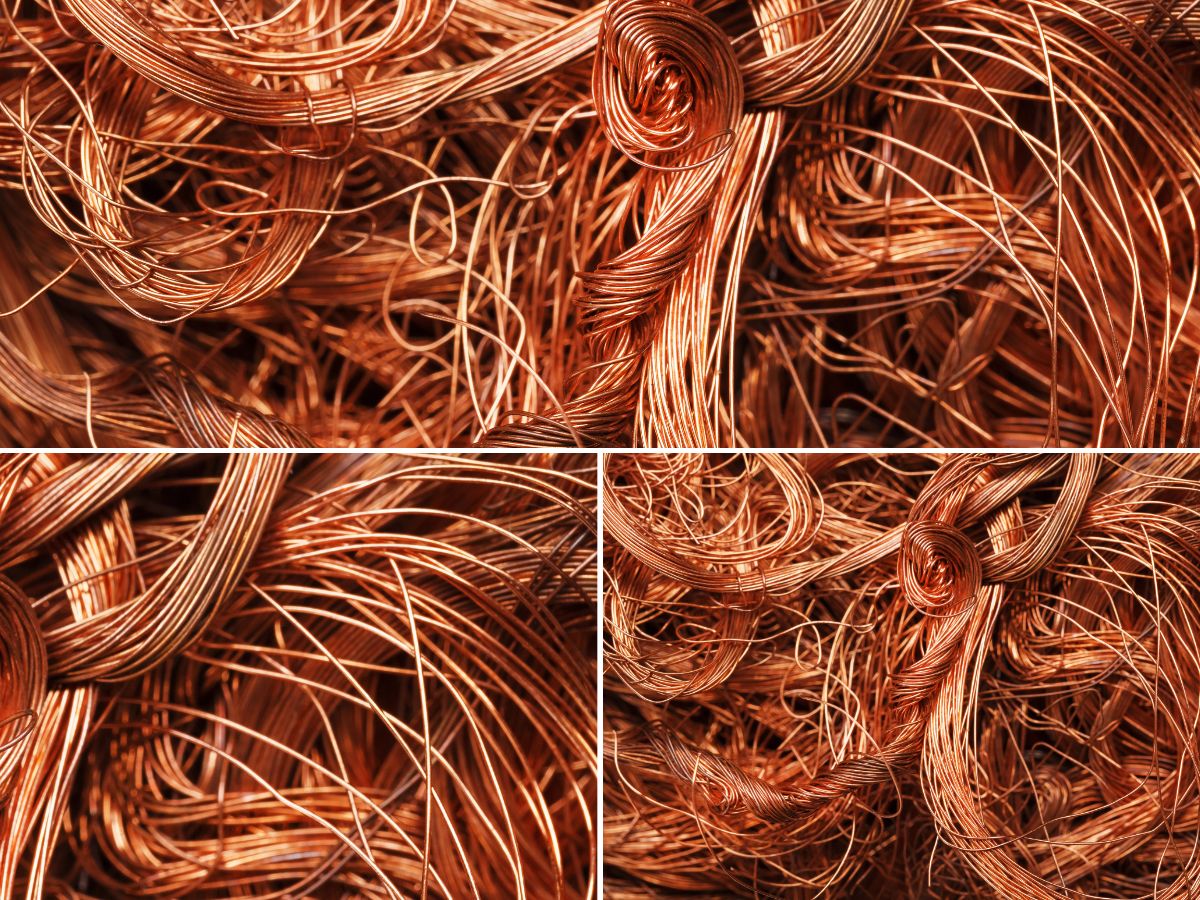 Our Advanced Scrap Copper Recycling Process
Our comprehensive scrap copper recycling process is meticulously designed to ensure optimal efficiency and minimal environmental impact. It includes the following steps:
Collection: Our team will visit your location to gather your scrap copper. We cater to both small residential pickups and large-scale industrial collections.
Sorting and Preparation: The collected scrap is transported to our recycling facility, where it is sorted based on its composition and prepared for recycling.
Processing: The sorted scrap undergoes processing in our advanced facility. It is shredded, cleaned, and melted for recycling.
Purification: The molten copper is purified to eliminate any impurities, ensuring a high-quality end product.
Solidification: The purified copper is then cooled and solidified, ready to be used in the production of new products.
Types of Scrap Copper We Accept
We accept a wide variety of copper scrap at Bestway Metal Recycling, including but not limited to:
Copper pipes
Copper wiring
Copper sheeting
Copper coins
Copper cookware
Importance of Copper Recycling
Copper is a highly recyclable material, with the potential to be recycled indefinitely without losing its quality. Recycling copper saves a significant amount of energy compared to producing it from raw materials, making it a highly eco-friendly option. By choosing to recycle your scrap copper, you're making a significant contribution to environmental sustainability.
The Environmental Impact of Copper Recycling
Recycling copper has numerous environmental benefits. It reduces the need for mining, reduces the volume of waste sent to landfills, and reduces greenhouse gas emissions. Moreover, recycling copper saves a considerable amount of energy used in the production of new copper. This greatly reduces the carbon footprint associated with copper production.
Our Commitment to Community and the Environment
At Bestway Metal Recycling, we are dedicated to promoting a sustainable future for our community. We view scrap copper not as waste, but as a valuable resource that can be reused to reduce environmental impact and save energy. By choosing our services, you are not only disposing of your copper scrap responsibly, but you are also playing a role in preserving our environment for future generations.
Ready to play a part in creating a sustainable future and earn competitive returns for your scrap copper? Reach out to Bestway Metal Recycling today. Our team of dedicated recycling experts is ready to answer any questions you may have and guide you through our seamless recycling process.
As Scarborough's leading scrap copper recycling service, we're committed to making the process as easy and rewarding as possible. Get in touch today and discover why Bestway Metal Recycling is the best way to recycle your scrap copper in Scarborough.
Frequently Asked Questions (FAQs)
What types of scrap copper does Bestway Metal Recycling accept?
We accept a wide range of scrap copper, including copper pipes, copper wiring, copper sheeting, copper coins, and copper cookware. If you have a type of scrap copper not mentioned here, feel free to contact us for clarification.
How does the scrap copper recycling process work?
Our recycling process involves several steps. First, we collect the scrap copper from your location. Then, it's sorted and prepared for recycling at our facility. The sorted scrap is processed, during which it's shredded, cleaned, and melted. The molten copper is then purified and solidified, ready for reuse.
How environmentally friendly is copper recycling?
Copper recycling is highly eco-friendly. It reduces the need for mining, decreases the volume of waste in landfills, and cuts down on greenhouse gas emissions. Moreover, recycling copper saves a significant amount of energy used in producing new copper, greatly reducing the carbon footprint associated with copper production.
How can I schedule a scrap copper collection?
You can schedule a drop-off at our shop by getting in touch with us by calling our service number: (416) 752-5755. Our team will arrange a suitable date and time for dropping your scrap copper off at our shop (123 Manville Road, Unit 6A, Scarborough).
Does Bestway Metal Recycling adhere to environmental regulations?
Absolutely. At Bestway Metal Recycling, we strictly adhere to all local and international recycling regulations. Our processes are legal, safe, and environmentally responsible.
How much can I earn from recycling my scrap copper?
The amount you earn depends on the quantity and type of scrap copper you have. We offer competitive pricing for all scrap copper. For an accurate quote, contact us with details about your scrap copper.
Do you offer services for both residential and industrial customers?
Yes, we offer our scrap copper recycling services to both residential and industrial customers. Whether you have a small amount of scrap from home renovations or large quantities from industrial processes, we can handle it all.
Why should I choose Bestway Metal Recycling for my scrap copper recycling needs?
Bestway Metal Recycling is committed to delivering exceptional service, offering competitive pricing, and prioritizing environmental sustainability. Our efficient and reliable recycling process, combined with our dedication to customer satisfaction, makes us the best choice for your copper recycling needs in Scarborough.
Ready to Recycle? Let's Get Started!
Metal recycling is more than a transaction; it's a statement. A statement that you care for the planet, future generations, and sustainable growth. Join hands with Bestway Metal Recycling, Toronto's trusted metal recycling partner. Together, let's craft a greener future, one metal piece at a time.